Cocoa Beach Tree Service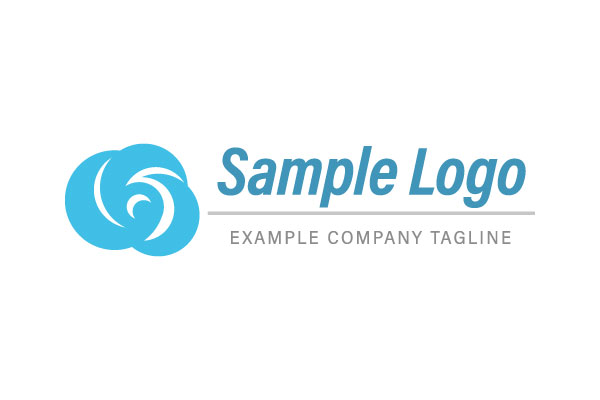 COCOA BEACH TREE SERVICES
Cocoa Beach Tree Services – Providing tree trimming services in Brevard County.
Trees are some of the most prominent features of well cared for home. They provide homeowners with shade and much needed foliage. While most don't realize it, trees need a lot of attention to thrive. Neglected trees can cause a number of issues, even putting a homeowner's safety at risk. Big Wood Tree Service can provide different tree services in Cocoa Beach, Florida ranging from routine trimming and thinning to full removal. Professional arborists have the knowledge and experience to care for trees to International Society of Arboriculture (ISA) standards.
Tree trimming and pruning are common services that homeowners in Cocoa Beach take advantage of to ensure a healthy and safe tree. While some homeowners may be tempted to perform these tasks on their own, it's important to get help from a professional arborist. They will be able to trim trees in a manner that is aesthetically pleasing while promoting healthy growth. Professional arborists will be able to properly cut trees to avoid decay and infestation while keeping homeowners and structural elements safe. They'll even assess the trees to ensure that they will be safe during storms.
In Cocoa Beach, there are many beautiful Palms that require trimming and maintenance. Keeping up to date with your trees can save you a lot of money in the long run. Having a property right next to the ocean also requires you to pay very close attention to the possibility of storm damage and high winds. Call us out today for a free quote!
TREE REMOVAL COCOA BEACH
COCOA BEACH TREE REMOVAL – Should homeowners desire to remove a tree, Big Wood Tree Service can economically do the job safely and quickly. We remove the tree and grind down the stump, allowing homeowners to use the space for something else. Our Professionals will ensure safety during the entire process and even remove debris from the premises.
All in all, homeowners can greatly benefit from the professional services provided by Big Wood Tree Service. We'll take care of any tree service task while ensuring safety and professionalism. The experienced arborists team will always provide quality workmanship in Brevard County and Cocoa Beach.
Why is tree care important?
COCOA BEACH TREE CARE –
Tree care is often neglected, or forgotten altogether, by homeowners and business owners alike. Unfortunately, taking care of our trees is usually done after the tree becomes a hazard, or after a storm when the tree damages property. Cocoa Beach has many mature trees and homeowners in the area benefit from the added value these trees add to their property. The large canopy of mature trees creates a pleasing outdoor environment and protection from the hot sun. But disease and damage to your tree can result in loss of the tree or potential property damage. When you're thinking of property maintenance like tree care, it is best to also have a professional arborist evaluate the overall health and appearance of your trees. Being proactive through preventative maintenance will protect the health and beauty of your trees, as well as your property value.
COCOA BEACH TREE TRIMMING AND PRUNING SERVICES
Tree Trimming and Pruning Adds value!
This is a task that homeowners will often do themselves. There are many reasons a homeowner may choose to prune their trees. Typically, it is done to ensure safety, improve the look of the tree, or to produce more flowers or fruit. If the tree is pruned incorrectly or at the wrong time of year with inadequate tools, you can end up with bad results. Just as most people wouldn't choose to give themselves a haircut so they don't wind up with a bad haircut, you should leave tree trimming to the experts. Our trained staff will work with you using the proper equipment to get the results you desire.
EXPERTS IN TREE TRIMMING AND PRUNING

So, a bad tree trimming is like a bad haircut; it will grow back, right?
Wrong. Trees do not bounce back so easily. You could end up making a problem area worse or create a problem when there wasn't one. We care about trees. Our arborists understand the biology of all Florida trees and know the basic requirements of trees to undertake pruning that will optimize the tree's structural integrity. Pruning is often preferred or necessary to maintain safety, improve the tree's structure, improve the trees health, and make the tree aesthetically pleasing.
All cuts are made with the understanding of how the tree will respond. Improper cuts can cause damage that can remain for the life of the tree. We take precautionary measures when structures are around or close to the tree to ensure safety for the structure and surrounding environment. We do not top trees; we only reduce the crown. Topping is unhealthy for the tree. All pruning is done to ISA standards.
Cocoa Beach Palm Tree Pruning
Palm trees are a beautiful addition to any landscape. However, they are one of the few trees that require regular pruning to remain healthy. Many Cocoa Beach homeowners have a pool or patio surrounded with tropical palm trees. Pruning palm trees to remove fruit, flowers, and seed pods will allow the tree to grow optimally. It will also prevent stains to driveways and walkways and keep debris from clogging up pool filters. We also remove dead, broken leaves (fronds) and any fronds that create a safety hazard. To avoid damaging the tree we recommend leaving fronds parallel to the ground and avoid deep cuts into the boots. Some tree companies over prune palm trees by removing too many fronds at one time. The fronds are the only source of food for the tree, so we are careful to remove only the fronds necessary. Of course, every species of palm tree is different so it is best to have one of our professionals advise you as to how often your palm trees should be pruned.
COCOA BEACH PALM MAINTENANCE
Ask for Signup For Annual Or Bi-Annual Palm Maintenance.
Our arborists will work with you to determine a maintenance schedule and plan to promote healthy growth and a pleasing appearance for your trees. Many homeowners in Cocoa Beach have taken advantage of this service keeping their weekends free for relaxation and enjoyment. We've found that a regular maintenance schedule is a great plan for business owners in all of Brevard and Orange County. Since palms grow at a consistent rate and need regular maintenance, scheduling tree trimming can be done well in advance. This frees business owners up for more important things while assuring that their palms remain healthy and look their best.
ADDITIONAL SERVICES IN COCOA BEACH, BREVARD COUNTY
We Perform All Types of Pruning as Needed
Cocoa Beach Tree Thinning
Thinning is a term used to describe a pruning method that allows light permeation and air flow through the crown of the tree. Thinning can also be used to reduce the weight on heavy limbs. We do this by thinning towards the tips of the branch. Thinning your trees will reduce the wind sail effect that happens in high wind, a common problem in Florida.
Uplifting
This type of pruning refers to the removal of lower limbs of the tree. When we provide this service, we are careful not to remove an excess of lower limbs. This ensures that the integrity of the trees structure and health are maintained. Uplifting is a service that is used to provide clearance for buildings, signs, vehicles, pedestrians, and lines of sight.
Dead Wooding
The term Dead Wooding refers to the removal of dead, dying, or diseased branches from the tree. You've probably heard of the phrase, "Cut the dead wood out." When referring to your business or personal life this means removing people or things that are weighing you down, not allowing you to heal, grow or be productive. This is true for trees as well. By dead wooding, you get rid of those dead limbs and allow the tree to properly heal, as well as drastically reducing the risk of insect infestations. Normally, dead wooding is done in the thinning process.
Prepare Your Trees for a Storm
If you still believe that proper tree maintenance isn't necessary for the care of your trees and your surrounding property, then maybe you haven't considered Florida's storm and hurricane season. Most residents in Merritt Island are aware of the loss of property which can result when trees are damaged in a storm. It is not likely that a healthy tree will have issues in a storm, but disease and pests are not always easy to spot. Just because a tree has green leaves does not always mean it is structurally sound, and just because a tree is large and old doesn't mean it is a hazard. Our professional arborist will assess each tree for any structural issues or pests that might need remediation.
Storm Preparation vs. Storm Damage
By preparing your trees for stormy weather, you will have peace of mind knowing you've worked with a professional to prepare for the safety of your trees, property and family. The cost to maintain and care for a tree is far less than the cost to remove a neglected hurricane-damaged tree. You won't be burdened with the costs of major storm clean up and damage.
Call Today To For A Free Evaluation Of Your Trees.
Allow an arborist to assess the trees on your property and provide information on necessary pruning in the event of storm or hurricane. In Florida, it is a big help to thin and uplift trees for the safety of the tree and surrounding property.
Storm Damage Clean Up
In the event of a storm, we will respond as soon as possible to assess which trees need to go and which trees are salvageable. In order to reduce your risk of storm damage and clean up, we recommend prepping your trees prior to the hurricane season.
Stump Grinding
In order to remove large stumps in tight areas, or areas where the surrounding ground can't be disturbed, a stump grinder is required. Stumps are ground below surface level, and in many cases replanting is an option. All stumps are ground thoroughly, assuring no remaining root is left above the surface.
When Tree Removal is Necessary, We Are Ready
Tree removal requires the most tree care knowledge for safe work practice and proper procedure in order to complete the job safely and efficiently. Heavy equipment and insurance are a must when removing large trees over buildings and other structures. A skilled arborist is necessary to perform proper procedure to remove the tree safely. We carry a one-million-dollar liability policy.
Crane Service
Big Wood Tree Service specializes in large hazardous tree removals. In many cases a crane is necessary to safely and efficiently remove large trees by structure. We are well equipped to take on any size tree in any situation.
BREVARD COUNTY
TREE REMOVAL SERVICES
TRIMMING AND PRUNNING SERVICES
STORM PREPARATION
CRANE SERVICE